Second overall was a unique depiction of the swirl of snow and lifting up of the hockey puck called "Spirit of the Game" by Kelly Morrell.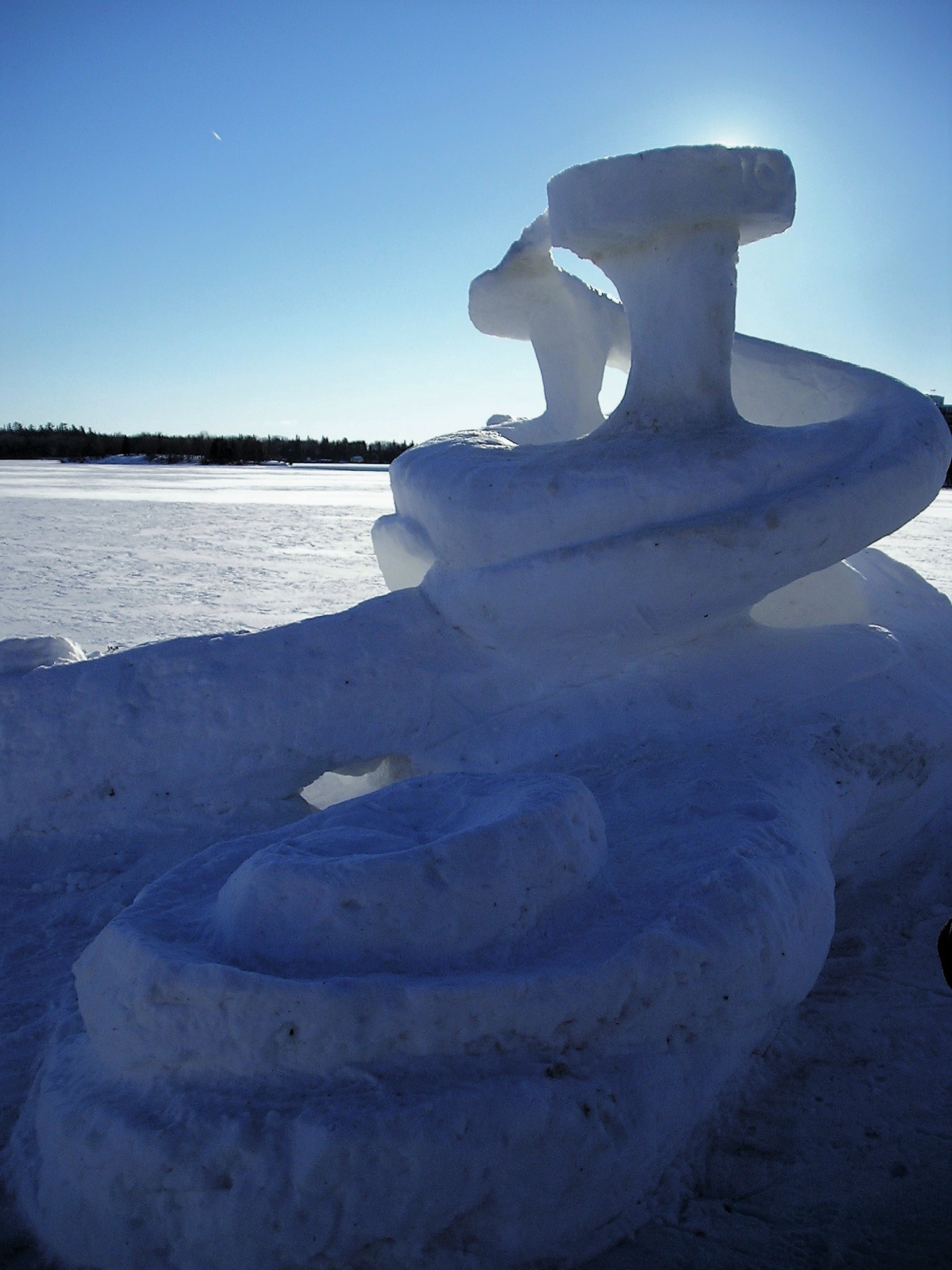 First Place went to "Niibin on Ice" showing the Canada Games mascot playing hockey, sculpted by Ralph Rogers.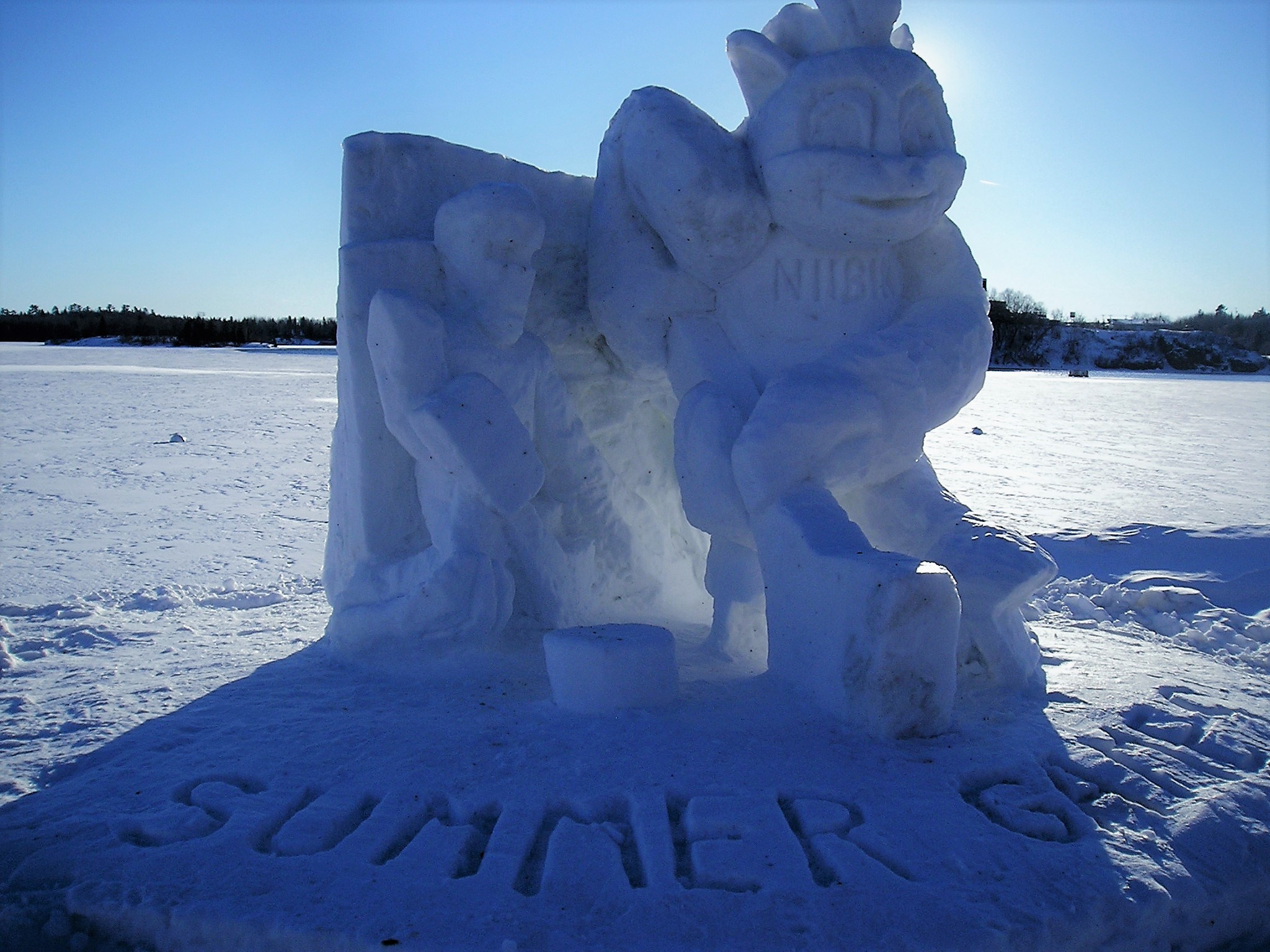 And second place went to "Mitig Stick Pick" which was displayed at the Kenora Recreation Centre by Albert Jamieson.
LOWAC provides the prize money for the winners; first place winners receive $100 and second place receive $50. The other entries were very well done as well, and judging is always a challenge. Each entry is judged on points received or deducted and in most cases, a point or two made the difference. Thanks to all the artists who put so much effort into these beautiful displays. They were well visited, photographed and enjoyed by Kenorites and visitors alike.